Vegan Snickers with Caramel Ribbons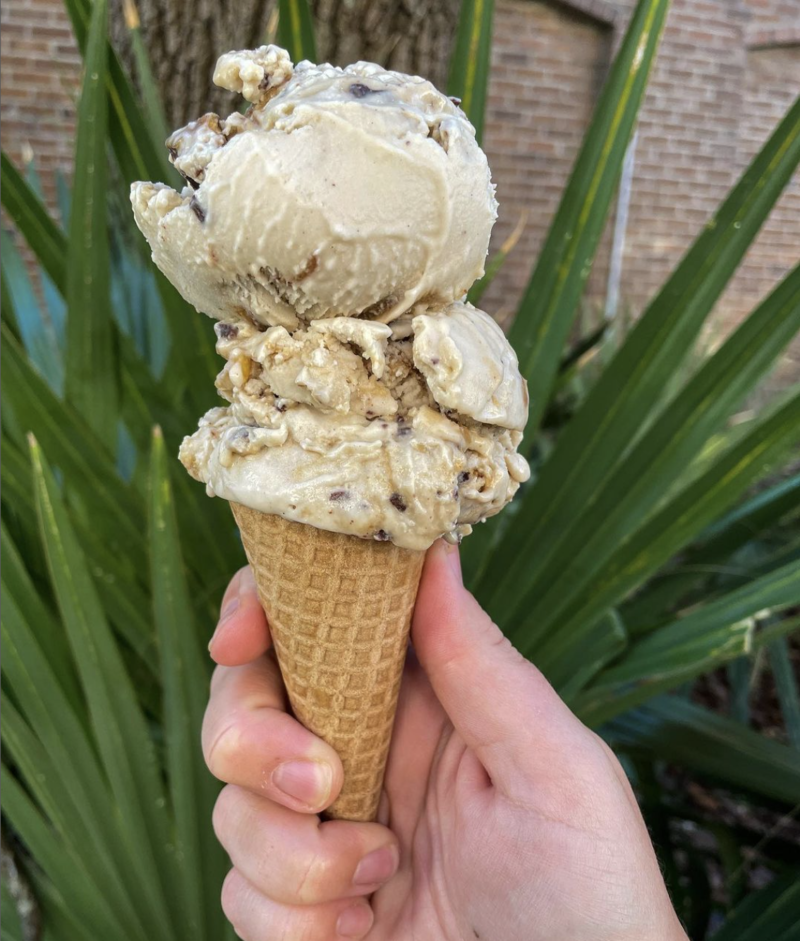 Description:
This special flavor is in honor of spooky season & everyone's favorite Halloween treat (candy, duh)! We've partnered up with Atlyss Food Collective to bring their vegan snickers to our vegan ice cream.
It all starts with our vegan vanilla ice cream base made with cashews, coconut cream, Madagascar vanilla beans, sugar & salt. Next, we mix in allll of that vegan snickers goodness! Atlyss foods homemade snickers are also gluten & refined sugar-free! Finally, we swirl in a thick & luscious vegan salted caramel sauce that we make in-house.
This flavor is perfect for candy lovers & anyone who is obsessed with the perfect combo that is chocolate, peanuts & caramel!
Ingredients:
Cashews, Organic Coconut Cream, Cane Sugar, Atlyss Food Collective Vegan Snickers, House-Made Vegan Caramel, Madagascar Bourbon Vanilla Extract, Sunflower Oil, Sea Salt, Madagascar Bourbon Vanilla Beans
Contains: nuts
Order
Gift Cards
(Physical gift cards also available in-store.)