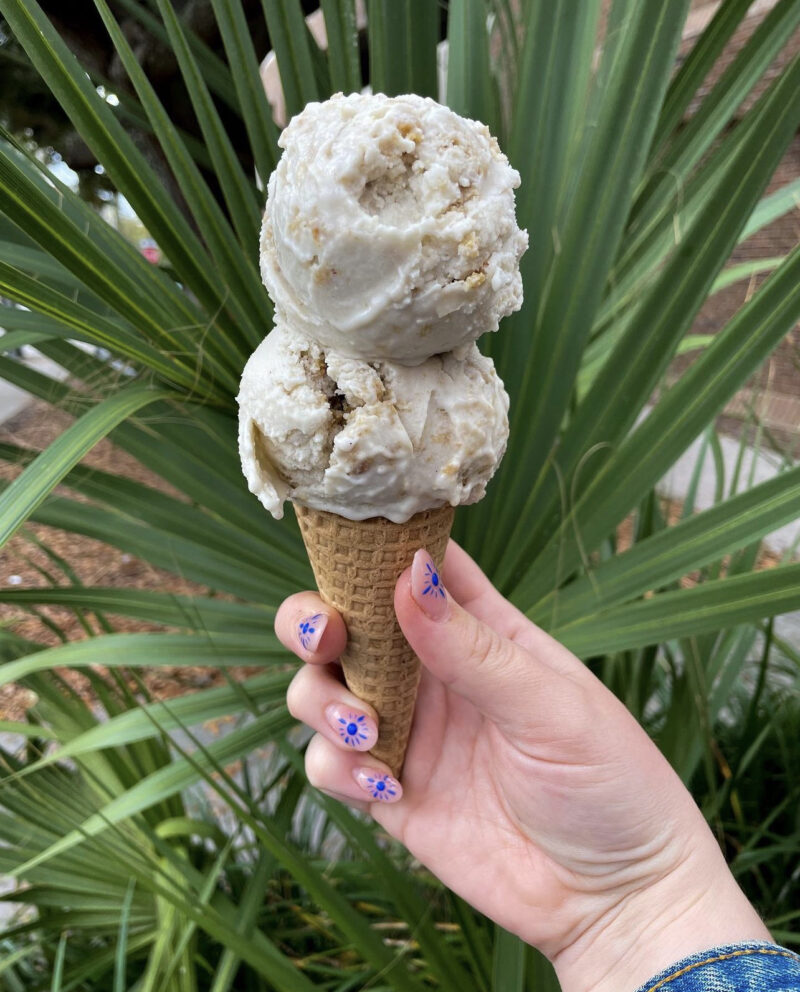 Description:
We start by creating a moist, fluffy and oh-so-coconutty gluten-free vegan coconut cake. It's filled with coconut milk, shredded coconut AND coconut flakes to bring the ultimate texture and flavor in every bite.
Next, we make a vegan coconut ice cream which is so simple, yet so delicious! Organic coconut milk and organic coconut cream are blended together with cane sugar, house-made cashew milk, and  Bulls Bay Saltworks sea salt resulting in a perfectly smooth vegan coconut ice cream.
This flavor is sweet and creamy with the perfect coconut flavor. Those coconut cake chunks in every bite will have you going back for another scoop before you know it!
Ingredients:
Organic Coconut Milk, Cashews, Cane Sugar, House-Made Coconut Cake, Organic Coconut Cream, Sea Salt
Contains: nuts
Order
Gift Cards
(Physical gift cards also available in-store.)