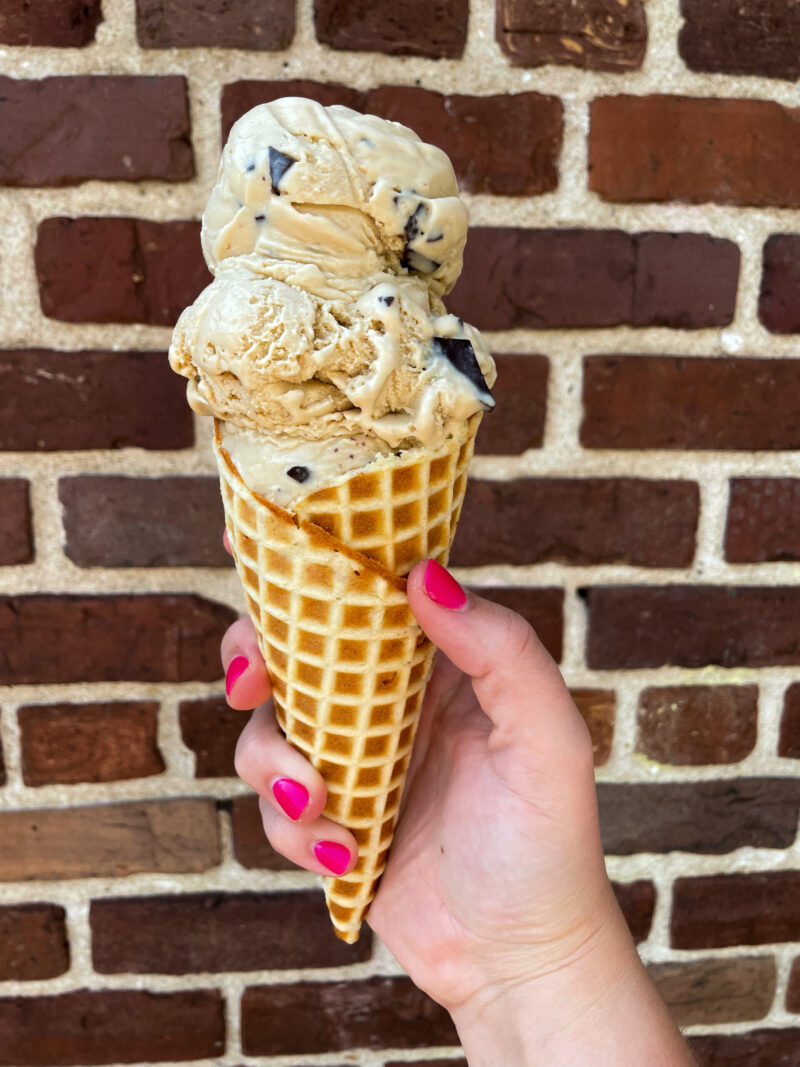 Description:
We combine Springbok cold brew coffee with our traditional ice cream base containing just Wishbone Heritage Farm egg yolks, Lowcountry Creamery milk, sugar, Bulls Bay Saltworks sea salt & cream. The resulting ice cream is sweet, creamy, and offers the perfect coffee punch. 
Next, our production team makes tons of our signature espresso chips. These crunchy, chocolatey, coffee-infused chips will melt in your mouth and add the perfect crunch to each and every bite of ice cream. 
If you've been dreaming of the perfect coffee ice cream, look no further!
Ingredients:
Cream, Springbok Cold Brew, Cane Sugar, Non-GMO Pasture-Raised Egg Yolks, House-Made Espresso Chocolate Chips, Sea Salt 
Contains: milk, eggs
Order
Gift Cards
(Physical gift cards also available in-store.)