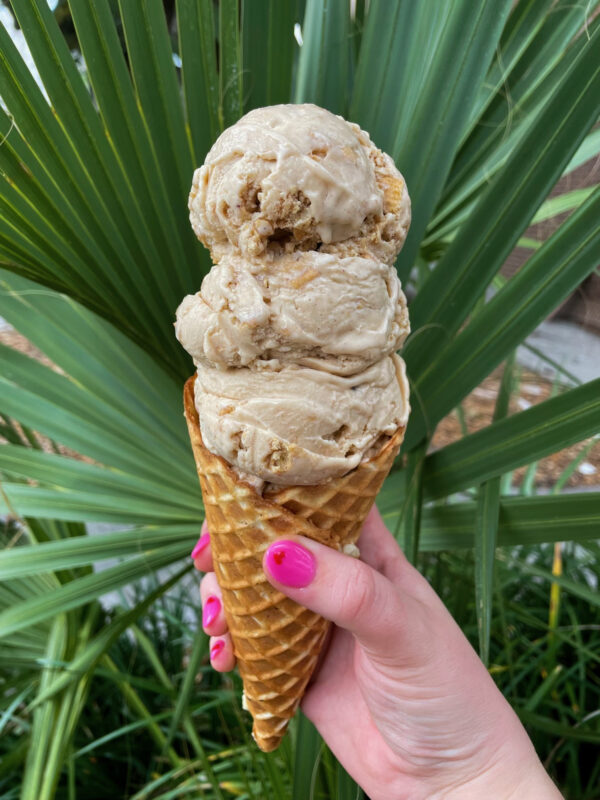 Description:
Get ready to be transported back to your childhood on a Saturday morning in your PJs eating your favorite bowl of cereal and gulping down the flavorful milk at the end. Or, you might be a broke 20-something-year-old pouring a bowl of cereal for dinner because that's the only food in your cabinet. Either way, a classic bowl of cereal and the sweet, sugary milk it leaves behind has memories attached to it for almost all of us.
We start by making a cinnamon ice cream that tastes just like the milk at the bottom of your bowl after enjoying your favorite cinnamon toast cereal. Next, we whip up some marshmallow cereal treats with all-natural & organic cinnamon toast squares, marshmallows, butter & sea salt. 
The result is a cereal-milk ice cream of our dreams with delightfully crispy and chewy bites of the Cinnamon Toast Crispies mixed throughout.
Ingredients:
Milk, Cream, House-Made Cinnamon Toast Crispies, Cane Sugar, Non-GMO Pasture-Raised Egg Yolks, Cinnamon, Madagascar Bourbon Vanilla Extract, Sea Salt 
Contains: milk, eggs, wheat
Order
Gift Cards
(Physical gift cards also available in-store.)