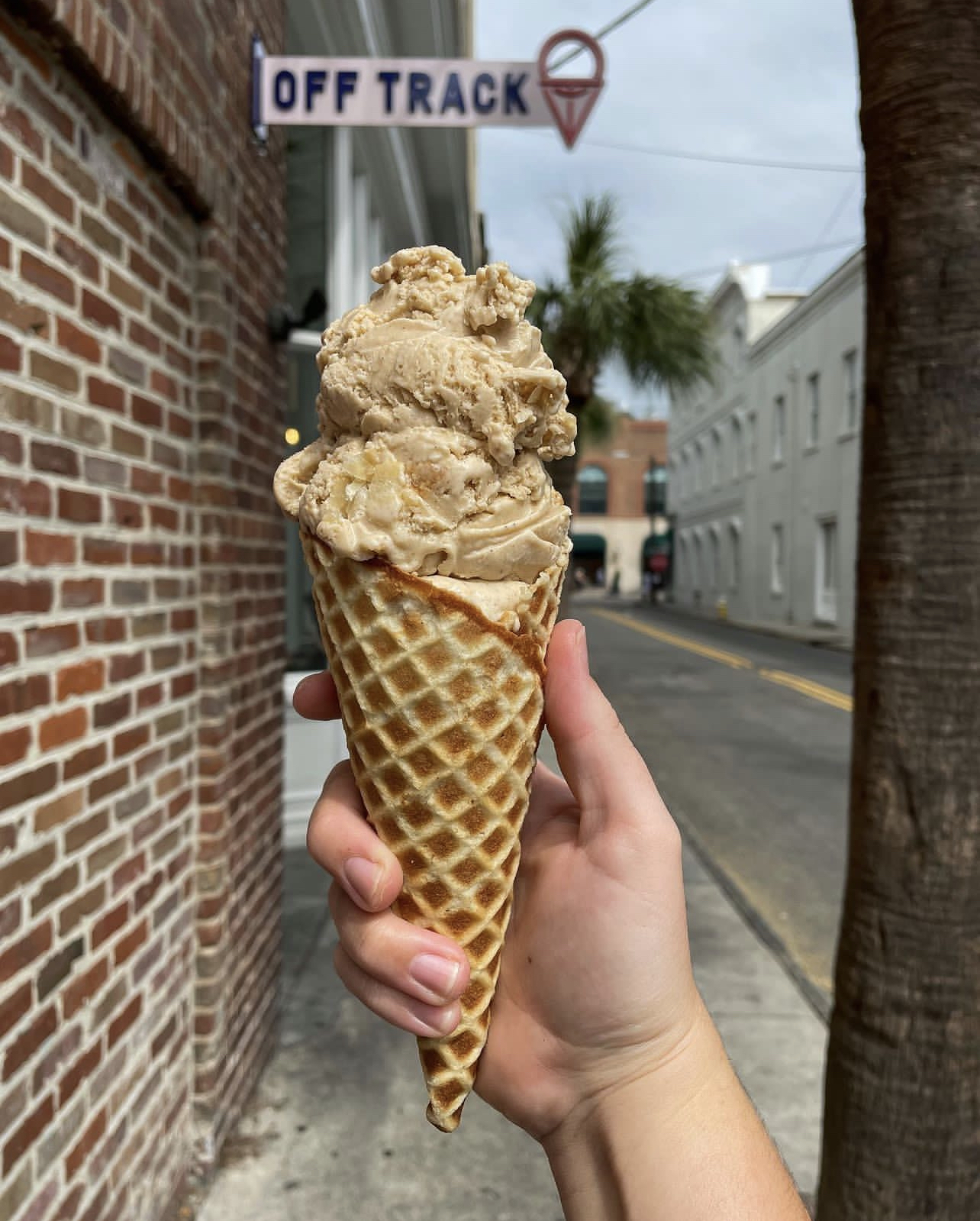 Description:
This flavor will take you STRAIGHT to grandma's kitchen. Each bite is packed with apple pie flavor, and we know you'll be as obsessed as we are once you try a scoop! 
We start by making a cinnamon ice cream for a perfectly sweet and fall-spiced base. Next, our friends at SAKHAR made us a super bulk order of their incredible Caramel Apple Jam. We couldn't be more in love with the flavors that this jam brings to our Caramel Apple Pie ice cream. Sweet and spicy with sliced apple pieces throughout that make this flavor that much more special. Finally, we fold in homemade pie crust pieces. We spent days mixing, rolling & baking pie crust in the Off Track kitchen to achieve deliciously light & flaky pie crust pieces to round out this flavor.
If it feels like we just can't stop talking about Caramel Apple Pie ice cream… It's because we can't! We've got a few more delicious fall flavors up our sleeves, but until then, Caramel Apple Pie is NOW SCOOPING.
Ingredients:
Cream, Milk, Cane Sugar, Sakhar Caramel Apple Jam, House-Made Pie Crust, Non-GMO Pasture-Raised Egg Yolks, Cinnamon, Madagascar Bourbon Vanilla Extract, Sea Salt
Contains: milk, eggs, wheat
Order
Gift Cards
(Physical gift cards also available in-store.)