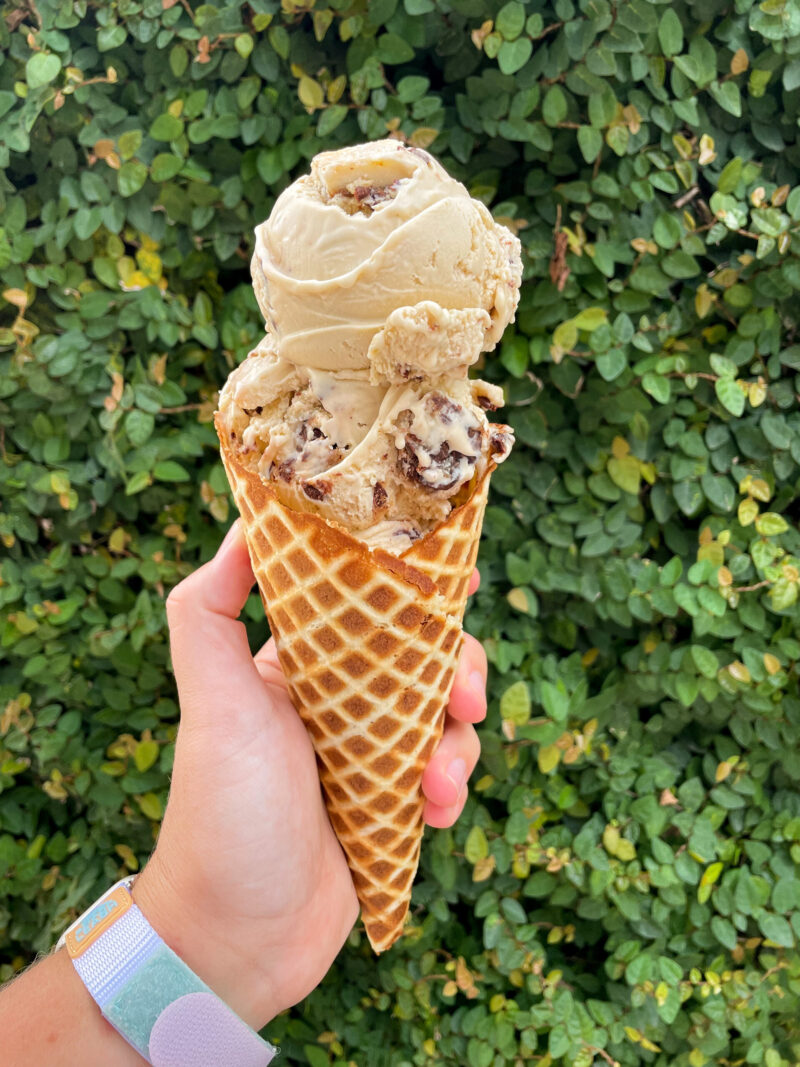 Description:
It all starts with some seriously toasted Dandies jumbo marshmallows that get blended into our traditional ice cream base of Lowcountry Creamery milk, sugar, cream, Bulls Bay Saltworks sea salt and Wishbone Heritage Farms egg yolks.
Next, our kitchen manager, Maggie, makes jumbo s'mores pop tarts from scratch with flakey pie crust, more marshmallows, chocolate chips and a sweet graham cracker spread. They're baked up and chopped into the perfect bite sized pieces that we sprinkle throughout our toasted marshmallow ice cream!
The flavor is finished off with a generous swirl of our rich and chocolatey hot fudge that we make here in house!
Ingredients:
Cream, Milk, Cane Sugar, Dandies Vegan Marshmallows, House-Made S'mores Pop Tarts, House-Made Hot Fudge Non-GMO Pasture-Raised Egg Yolks, Sea Salt

Contains: milk, eggs, wheat, soy
Order
Gift Cards
(Physical gift cards also available in-store.)