Olive Oil w/ Rosemary Shortbread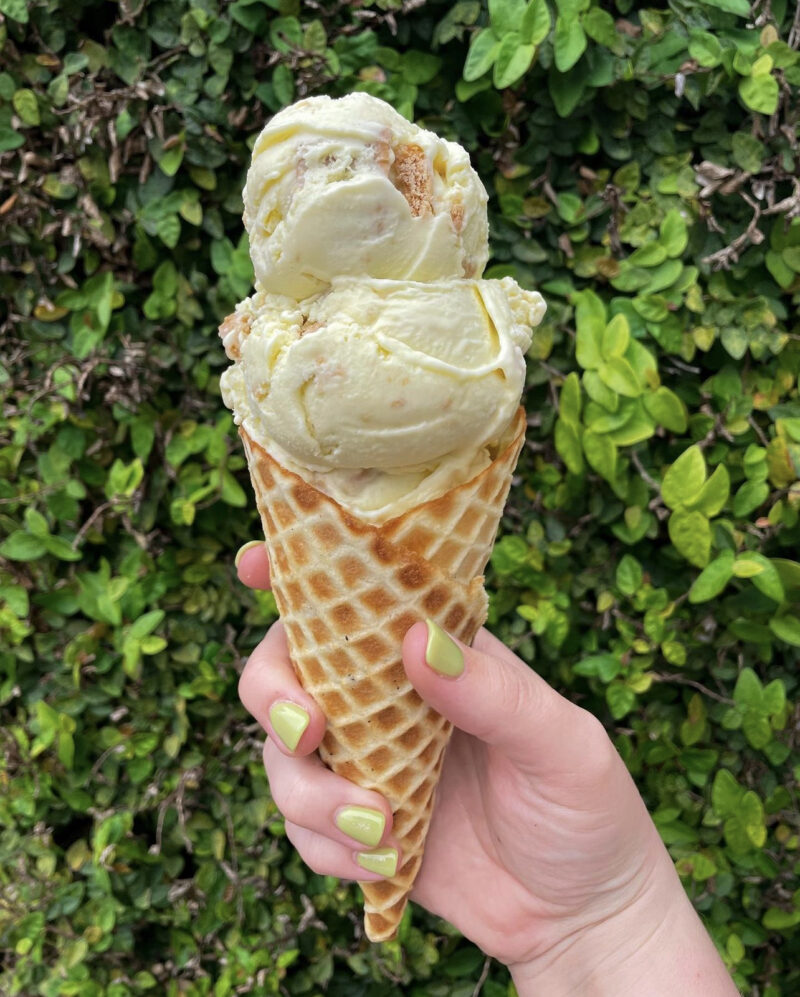 Description:
We tasted so many olive oils before making this flavor, and there was no question that Graza single origin "drizzle" olive oil was the best of the best! "Drizzle" is made using young olives which yield a spicy & flavorful oil. So, we squeezed a bunch into our traditional ice cream base! The resulting flavor is sweet and creamy with the most delicious bursts of that bright punchy olive oil. 
Next, we make a tender and crispy rosemary shortbread cookie with organic dried rosemary and plentyyyyy of butter. The lightly sweet and herby cookie pairs so beautifully with the Olive Oil ice cream, we can't believe we didn't think of this flavor until now.
One of our staff members let us know that they had "no notes" upon trying this flavor for the first time. For the adventurer or the ice cream connoisseur looking to shake it up… Olive Oil with Rosemary Shortbread is NOW SCOOPING! 
Ingredients:
Milk, Cream, Cane Sugar, House-Made Rosemary Shortbread, Olive Oil, Non-GMO Pasture-Raised Egg Yolks, Sea Salt
Contains: milk, eggs, wheat
Order
Gift Cards
(Physical gift cards also available in-store.)